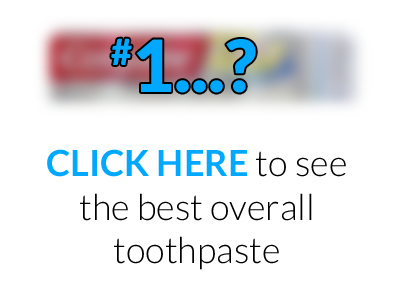 Toothpaste is a modern luxury that people often don't give a second thought. We have become so accustomed to convenience that we take dental care for granted.
Current trends are showing that people are becoming more interested in the needs of their teeth. As positive oral health practices continue to experiences a worldwide resurgence, savvy shoppers can get a head start on the top products.
Every mouth is different, and no toothpaste can address the needs of every individual person. That is why there are so many different ones available on the market.
With so many different dental creams to pick from, it can be hard to assess which one is truly the best for you. That is why we assembled this guide to sift through the science and provide reliable results. Our reviews are personally conducted to ensure complete accuracy.
This overview explores toothpastes by different categories. In order, this guide will cover (click to jump to that section):
Travel ideas are also analyzed to keep teeth healthy on the road and afar. Without further ado, here are the best toothpastes available in all of the land.
Top Ranking Toothpastes for Total Care
Everyone has different needs when it comes to oral hygiene, but a well-rounded formula can address all dental desires. These masterful blends tackle a wide range of tooth issues. We tested the whole lot of powerful substances to assess their well-rounded expertise. Here are the top three certified picks for general use:
1. Colgate Total Advanced Deep Clean
This might not be the fanciest toothpaste in the world, but it is definitely the most effective one for basic purposes. The clever formula is designed to do a little bit of everything.
Ultimately, it provides an intense scrub that reaches deep into the gums to fight gingivitis while enforcing the enamel layer.
Colgate's peak offering is the best solution for prevent plaque, cavities, and tartar. As a bonus, the flavor is unexpectedly refreshing to keep your breath fresh all day.

>> Click here to see pricing, ratings, and reviews on Amazon.com <<
2. Crest Complete Toothpaste (Peppermint Flavor)
Even though this toothpaste is advertised as a whitening treatment, this is not its only specialty. In truth, this is the prime choice for social butterflies. Anyone with an active lifestyle will appreciate the lasting benefits of bad breath elimination. Scope is added to maintain a minty coolness that sticks around long into the evening.
This toothpaste is billed as a "Multi-Benefit" solution for all of your standard oral health requirements. A radiant smile can be cultivated for any gathering on the fly.
The taste is strictly a standard delight, which is nice for people who prefer traditional flavor options. After brushing, the brisk mint lingers luxuriously, but it also manages to avoid interfering with the taste of food and beverages.

>> Click here to see pricing, ratings, and reviews on Amazon.com <<
3. Arm & Hammer Dental Care Advance Cleaning Maximum Strength
The bells and whistles are long gone, but extreme cleanliness lives on. With a base formula that consists primarily of baking soda, this powerful toothpaste dissolves every unwanted agent of tooth decay.
Meanwhile, its gentle composition preserves the enamel and protects the gums. It is particularly effective for addressing issues along the gum line, and it exceeds all other baking soda toothpastes in terms of quantity.
The consistency is slightly thicker that competing brands, and the baking soda taste is distinctly noticeable. The minty notes have a hard time fully covering this recognizable accent, but it is not a major issue.
Overall, this pick offers a purer alternative to the more chemical-based picks. It applies fluoride to finalize its hygienic mastery.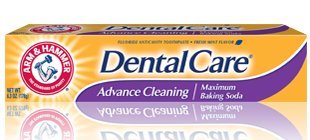 >> Click here to see pricing, ratings, and reviews on Amazon.com <<
The Best 3 Whitening Toothpastes
A dazzling sparkle is just around the corner. For the whitest smile, these selections offer maximum action. Shiny teeth create a refined reputation, and the following toothpastes guarantee serious brightness within just a few uses. There are many routes for achieving a striking sheen, and this list encompasses the various effective methods at their true best.
1. Crest 3D White (Glamorous White) Vibrant Mint Toothpaste
The fastest results require the application of multiple whitening technologies at the same time. For the most complete approach to whitening, the Crest 3D series cannot be beat. The Glamorous White variety is particularly useful for an instant fix; in fact, it is advertised as being able to provide observable results within a single day. In 5 days, nine out of ten surface stains will have been scrubbed away forever. As the name suggests, it also addresses blemishes on the backs of teeth, which are often ignored by competing whitening products.
This brand of toothpastes brings professional dentist technology into the home. Additionally, it also brilliantly incorporates a brightening technique that was only previously available in their exclusive whitening strips. The separate add-on was prohibitively expensive for some consumers, but now everyone can afford the wondrous transformation of 3D White.
On a side note, buyers may want to purchase multiple tubes up front, especially since the smaller size makes them prone to rapid depletion.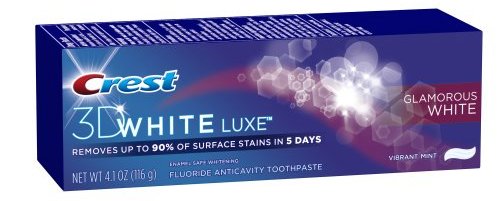 >> Click here to see pricing, ratings, and reviews on Amazon.com <<
2. Colgate Baking Soda & Peroxide (Brisk Mint)
Colgate merges their existing finesse for oral care with a miraculously simplistic whitening concept that works like a charm. Heavy doses of baking soda annihilate bacteria and scum, which paces the way for permanent dental health. The peroxide maximizes the disinfectant properties of this mixture to deliver a wild metamorphoses.
The bottom line is that this toothpaste is a much more affordable version of identically expensive whitening products, and it is pretty much just as effective as they are without putting a big dent in the wallet.
On the flavor side, this selection is the ultimate mint combo. In our experience, no other toothpaste possesses the same sheer height of crisp coolness that this pick embodies. This may be the only baking soda toothpaste in existence that manages to completely mask its helpful presence while it works.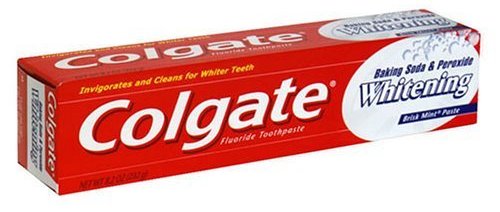 >> Click here to see pricing, ratings, and reviews on Amazon.com <<
3. Tom's of Maine Antiplaque and Whitening Floruide-Free
Not all whitening agents have to be made with harsh chemicals, dyes and additives; in fact, there is a growing backlash against the extremely powerful technologies being applied in today's stain removers. Dentists are consistently advising for a softer approach to prevent stripping excessive enamel. They also warn against unnecessary detergents.
Fortunately, Tom's of Maine has the answer for all these concerns with this unique concoction.
This special blend proves that nature is just as effective as man, and it barely has a flavor at all. While the results might take a tiny bit longer to appear, it is worth the wait to stave off painful damage from overdoing it on chemical treatments. Overall, the world is experiencing a natural revolution when it comes to hygiene. More on this cultural shift is detailed in the next section.

>> Click here to see pricing, ratings, and reviews on Amazon.com <<
Reviewing the Natural Toothpaste Market: The Top 3
Gradually, more people are turning to natural alternatives when it comes to satisfying their toothpaste needs. Their desire to make changes in their purchasing habits partially stems from the safe ingredients that lack potentially unwanted side effects from laboratory chemicals.
A lot of natural toothpastes fail to compete with their factory counterparts, but a select few may actually be more effective than any mainstream offering. Still, it can be difficult to distinguish between bona fide teeth cleaners and second-rate imitators; luckily, we've done the work for you. Here are the top three natural toothpastes!
1. Desert Essence Natural Tea Tree Oil and Neem Toothpaste
In terms of lacking abrasive elements, this may be the purest choice on the entire toothpaste market. There is literally nothing harmful in this beautiful arrangement of natural alternatives. Distilled tea leaves pack a cleansing punch without causing any exterior wear and tear. As a precaution, this healing additive induces a level of gunk that many teeth brushers might not be prepared for. It may take some adapting, but the thickness is actually preferred by many in the green scene.
While the oil seeps into the gums for a deep exfoliation, the Neem extract elicits a fortified coating for the teeth themselves. This elusive ingredient is an ayurvedic offering from India, which means this toothpaste is actually laced with ancient healing herbs. Of all the Desert Essence flavors, Wintergreen is by far the most refreshing. In keeping with the sprit of natural care, this blend is equally good for the planet even after it has been used. Your concerns with tartar can become a relic of ancient history with this Far East blend.
>> Click here to see pricing, ratings, and reviews on Amazon.com <<
2. Tom's of Maine Whole Care Natural Toothpaste (Spearmint)
This particular offering manages to walk the line between commercial branding and natural care. Of all the holistically themed toothpaste companies, Tom's of Maine has probably cultivated the largest level of brand awareness.
They have endless niche offering for every tooth need you could possibly imagine, but this selection is their signature product. It combines all of their essential ingredients into an affordable package. The design of the box is understated, but this toothpaste really speaks for itself.

>> Click here to see pricing, ratings, and reviews on Amazon.com <<
3. Weleda: Natural Salt Toothpaste
Welcome to the precursor of baking soda. Europe has relied on this natural salt technique for ages. Weleda is keeping the tradition alive with a powerful mixture that precisely replicates the tested wisdom of old times.
Still, it is an acquired taste to say the least. If the flavor feels amicable, then brushers become entitled to one of the most remarkable toothpastes available on the market, especially since it is singularly marked by a promising legacy from across the pond.

>> Click here to see pricing, ratings, and reviews on Amazon.com <<
Specialized Organic Selections
Natural and organic are NOT necessarily the same thing. Natural materials can be sourced from origins that lack organic certifications. While these are still somewhat helpful, improper harvesting can detract from their overall benefits.
To maximize the advantages of a natural teeth brushing regimen, many people take their oral care a step further by solely sticking with organic choices. With our guide, you can join their ranks. Here are the two most distinguished organic toothpastes we have come across in our reviews.
1. PerioPasteTM Organic Toothpaste
This is the only toothpaste patented for its ability to manipulate functions on the cellular level. The capacity of its Bio-Pro extract allows for sturdy cell growth to promote foundational benefits at the core of every tooth. It is one of a special breed: This organic mixture was directly crafted by the knowledgeable hands of renowned dentists to instill premium oral health advantages.
It is one of the least abrasive whiteners ever developed, and it is even safe for kids to use. The extra strength formula keeps scrubbing grime away for hours after each brushing. Everything is balanced to provide a pleasantly bland flavor, and you can feel your teeth happily absorbing the extra folic acid. The root of PerioPaste's effectiveness stems from it core ingredient, which is the exclusive compound known as Phytoplenolin. These rare extract is a miracle worker, and its results are one of a kind.
>> Click here to see pricing, ratings, and reviews on Amazon.com <<
2. Kiss My Face Organic Triple Action
With a name as alluring as Kiss My Face, we are really glad that this brand delivers on its bold exclamation. It takes natural to the brink of purity with a multi-pronged approach soothing oral health woes.
Mainly, it incorporates the divine gentleness of aloe vera to relieve the gums of any stress or disease. Silica helps with the whitening process, and the flavor is absolutely enticing.

>> Click here to see pricing, ratings, and reviews on Amazon.com <<
Experiencing Forceful Fluoride
Fluoride is a chemical additive that is seemingly unavoidable. 19 out of 20 household toothpastes contain at least traces of it. It is an incredibly powerful cleaning agent that strips away almost every unwanted bacterial present.
The sheer force it possesses has caused some shares of the market to stray away from fluoride, but others have realized its innately helpful properties. For these individuals, we have compiled two extra strength formulas that promise everything the chemical has to offer.
1. CloSYS Fluoride Toothpaste
Here is a niche toothpaste market you probably have never heard of, but it makes sense that it exists: Toothpaste specifically for cola drinkers. If you drink plenty of soda, CloSYS has the remedy for all the damage these beverages can cause.
The genius promoters out there have wisely dubbed this the "great un-cola," and you will understand its magnificent properties only upon use. It elicits an indescribable frenzy of foam and fizz that rectifies all those years of imbibing carbonated syrup.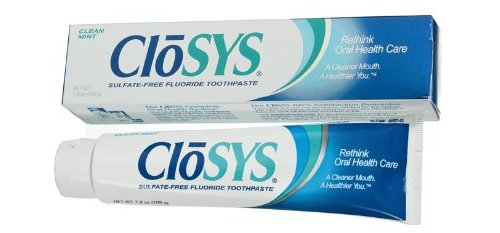 >> Click here to see pricing, ratings, and reviews on Amazon.com <<
2. Mentadent Fluoride Toothpaste Advanced Breath Freshening
If practically every toothpaste contains fluoride in some way, then what truly makes a fluoride toothpaste special? Well, Mentadent has the answer with their refillable interface.
The pump design is a major selling point on its own, and many people love it simply as a replacement to the tube. The cream itself is insanely intense. Again, this is fluoride to an exponential degree.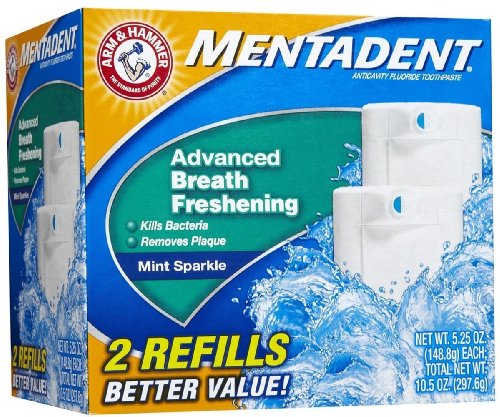 >> Click here to see pricing, ratings, and reviews on Amazon.com <<
The Most Effectively Sensitive Toothpastes
Not everyone can endure the intensity of modern toothpastes. There are many instances that mandate sensitive care. Some people only need to rely on these picks temporarily while recovering from a dental procedure. Meanwhile, others choose to use these on a permanent basis due to poor enamel coverage or preexisting tooth decay.
Regardless of the reasons, all that matters is making sure that you receive proper attention pronto. These toothpastes will help put you back on the path leading to recovery.
1. Sensodyne Toothpaste for Sensitive Teeth and Cavity Protection Maximum Strength, Full Protection
Sensodyne is the leading name is delicate care for sensitive teeth. A leading mechanism of their soft touch lies in the way moisture retention occurs through the implementation of humectants. This eliminates residual dryness, which can be a leading contributor to endless dental ailments.
It is rare to find something that tackles so many different issues without causing any of its own. This shrewd combination creates elite care like no one has ever imagined; as a result, this should be the first pick after a trip to the dentist.

>> Click here to see pricing, ratings, and reviews on Amazon.com <<
2. Tom's of Maine Maximum Strength Natural (Soothing Mint)
As previously discussed, natural ingredients are much kinder to teeth with sensitive needs. That is why Tom's of Maine is the greatest choice once again; however, this tube is different. They put all of their herbal magic into maximum effect for this blend, and they espouse a litany of refined remedies right on the box.
The texture of the cream is meant to be fluffy, and there are no elements to inflict nerve pain or soreness. This is holistic healing at its zenith.
>> Click here to see pricing, ratings, and reviews on Amazon.com <<
Superior Selections for Kids
Baby teeth have special needs that adult toothpastes simply cannot handle. On top of that, overly minty flavors can be downright painful for their taste buds to handle.
Unfortunately, many marketers facilitate interest by implementing unhealthy sweeteners to their children's toothpastes. It can be nearly impossible to find a safe tube that is specifically made to be kid friendly. That is why we did the work for you, and we are proud to present this list of trustworthy toothpastes that are designed just with kids in mind.
1. Weleda Children's Tooth Gel
If you have a baby, this is the only toothpaste for you. Weleda has formulated the safest blend imaginable. Fluoride is completely forbidden from their approach to childhood dental hygiene, and the effects are quickly noticeable. This tube offers the best introduction a kid can have to the world of brushing their teeth. Everything included in the bottle is meant to dissolve is a completely safe manner, and most of the cleaning is accomplished through the assistance of Silica and Calendula.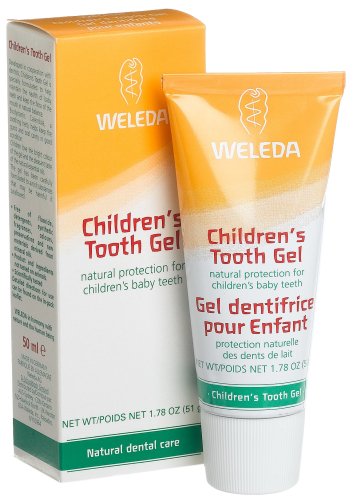 >> Click here to see pricing, ratings, and reviews on Amazon.com <<
2. Tom's of Maine Silly Strawberry
Here is another fluoride-free variety for kids to enjoy. This one is meant for kids a little older. In fact, the previous entry can initiate their teeth brushing, and this one can last all the way until being transitioned into adult flavors.
The silly strawberry negates concerns surrounding artificial additives in kid's toothpastes, but it still provides the impactful taste that children crave in their daily routine.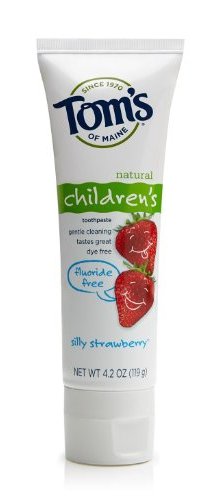 >> Click here to see pricing, ratings, and reviews on Amazon.com <<
Trial by Travel Size
In all of our studies, we came to the conclusion that intermittent journeys abroad do not require strict adherence to an oral health regimen to such an extent that there might be a "best travel size toothpaste" that differs from your usual.
Sometimes, a little variation can be incredibly healthy. Since just about every single toothpaste on here comes in a size worthy of stowaway luggage, it became unnecessary to add a full section here on its own.
You will be best off just sticking with your standard pick, or grabbing something at the last minute.
Final Note
Remember, toothpaste is essential to oral health, but it is not the only element that matters. Regular trips to the dentist are needed for maximum longevity. You should not simply trust a certain toothpaste to take care of everything for you. Although they can do a lot for you, especially combined with a good electric toothbrush and a high quality water flosser, there can be a lot of negative influences that the cream has to counteract. It is best to maintain a healthy diet, especially because junk food can render any brushing regimen obsolete. Similarly, avoid heavy drinking and smoking.
These tips will help you get the most out of your toothpaste. Truly, a good brushing routine is just the final element of a healthy mouth. It bolsters all of the effort being applied from elsewhere. We cannot stress enough how important it is to focus on dental hygiene at all times; otherwise, it is easy to succumb to cavities, decay, and disease. Humanity lives at a time when it is possible to preserve dentition long into old age, so why not make the choice to keep your teeth intact for life?
Our reference guide will help you in fulfilling this mission. Use this manual to pick the most suitable toothpaste for you. Once the optimal pick has been made, the rest is up to you. Good luck!